Business Overview
Chemicals

Fine chemicals

Warehousing and distribution

Packaging

Electronic equipment
Revenue¥150.0 billion*
Business profit¥10.8 billion
*Revenue includes intersegment revenue and transfers
Otsuka's diversified operations include a chemical business that supplies various materials in the fields of automobiles, electrical and electronic equipment, and building materials; a transportation and warehousing business that aims for environmentally friendly logistics, mainly for Otsuka group pharmaceuticals, foods and beverages; and an electronic equipment business that supports the development of leading-edge technologies.
R&D
Other businesses in the Otsuka group that revolve around Otsuka Chemical Co., Ltd. and Otsuka Electronics Co., Ltd. span a range of R&D activities in areas such as chemical products and electronic equipment.
Otsuka Chemical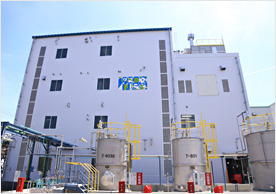 Otsuka Chemical builds trust in technology by creating core technologies and carries out research and development that contributes to society through sustainable development.
The Central R&D Laboratory handles the different aspects of research and development, ranging from basic research and prototype testing at intermediate experimental facilities to the development of applications.
The General Research Laboratory takes a think-outside-the-box approach to research and development from many different points of view in the fields of advanced organic materials and advanced inorganic materials. The Advanced Polymer Laboratory carries out research and development of functional polymers using the TERP method, Otsuka's original controlled radical polymerization technology. The Functional Composite Material Laboratory researches and develops composite materials with sliding, precision reinforcing, conductive, dielectric and other properties.
Otsuka Electronics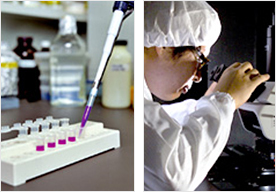 Otsuka Electronics conducts business in three categories based on technology that uses light as a medium.
These three categories are medical testing devices, analytical devices and spectrometers. In the medical testing field, our medical testing devices include POConePlus, which tests for Helicobacter pylori. In the analytical field, our analytical devices include nanoparticle size measurement instruments. In the spectrometry field, our spectrometers include inspection instruments, such as contact-free thickness meters, for the semiconductor, functional materials and films industries . We always aim to create state-of-the-art technology and to fulfill customer needs in each business field, enabling the development of products that support daily life based on our business-to-business strategy.
Otsuka Electronics will continue to develop high-added-value products to solve problems with customers.
Major R&D Sites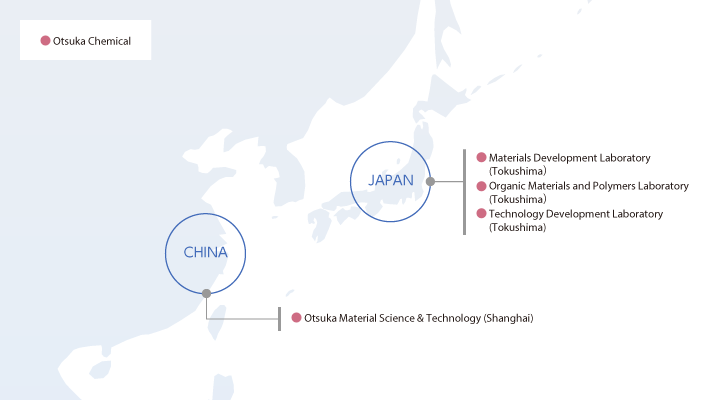 General Research Laboratory, Otsuka Chemical
Functional Composite Material Laboratory, Otsuka Chemical
Advanced Polymer Laboratory, Otsuka Chemical