Business Overview
Functional beverages and foods

Cosmedics1

OTC products and quasi-drugs
1Cosmedics = cosmetics + medicine
Revenue¥376.7 billion2
Business profit¥46.6 billion
2Revenue includes intersegment revenue and transfers
The Nutraceutical Business focuses on functional beverages and foods that help maintain and improve day-to-day health. The Otsuka group leverages the expertise gained in the Pharmaceutical Business to develop original products based on scientific evidence.
R&D
Our three research institutes of the Nutraceutical Business investigate themes such as nutrition and exercise from original viewpoints that utilize expertise honed in our Pharmaceutical Business.
Saga Nutraceuticals Research Institute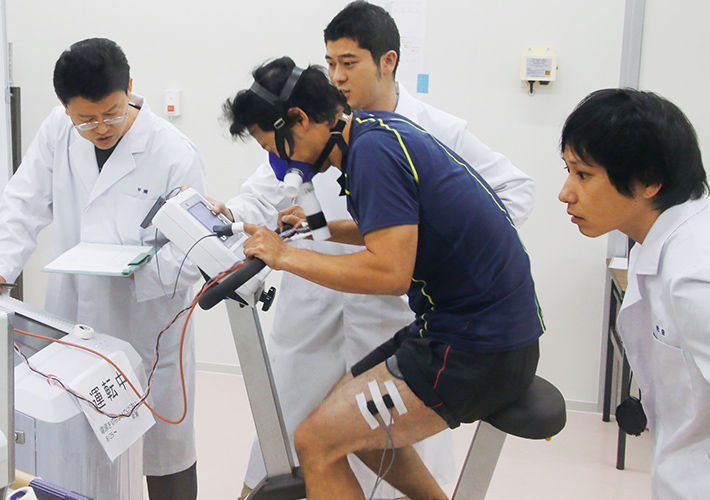 Since its establishment in 1984 as Japan's first private research institute for clinical exercise and nutrition, the Saga Nutraceuticals Research Institute has conducted R&D in various fields related to exercise and nutrition, women's health, and other health issues. In 2014, one of the largest controlled-environment rooms in Japan was completed at the institute, enabling the recreation of hypoxic environments equivalent to those found at up to an altitude of 5,000 meters, which were previously difficult to recreate, as well as high-temperature/high-humidity and low-temperature/low-humidity conditions. This facility helps advance research into sports nutrition, such as by verifying the effects of fluid and nutritional intake in such environments.
Otsu Nutraceuticals Research Institute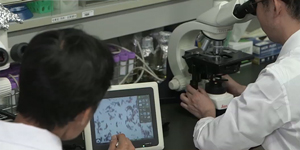 The Otsu Nutraceuticals Research Institute was established in 2000 to advance research on intestinal immunity, with a particular focus on the intestines, which play a key role in overall health. One example of the institute's research is related to enhancing the body's biological barrier by increasing the secretion of immunoglobulin A (IgA), an antibody that plays a crucial role in mucosal immunity. Exploratory R&D demonstrated that lactic acid bacteria B240 heightens the function of mucosal immunity and lowers the probability of catching the common cold.
Medical Foods Research Institute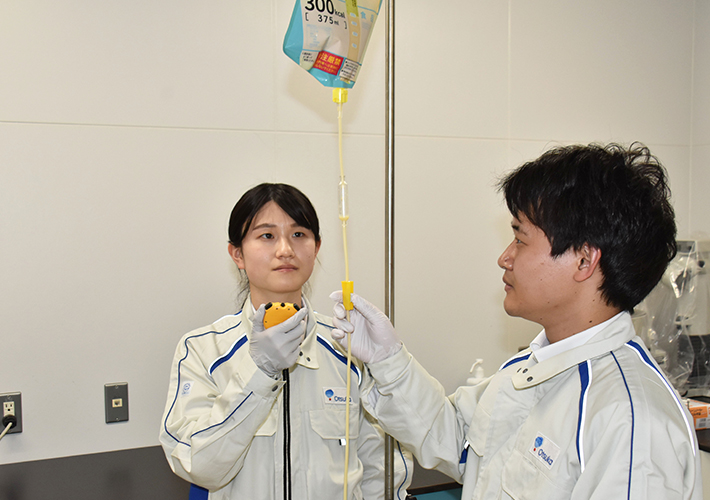 The Medical Foods Research Institute conducts R&D of medical foods based on Otsuka Pharmaceutical Factory's management vision of being "The Best Partner in Clinical Nutrition." Research fields are diverse, including undernutrition, nutritional pathology, dehydration, and feeding function. The facility is working to improve the value of products by enhancing their scientific basis and disseminating relevant information in Japan and overseas.
Major R&D Sites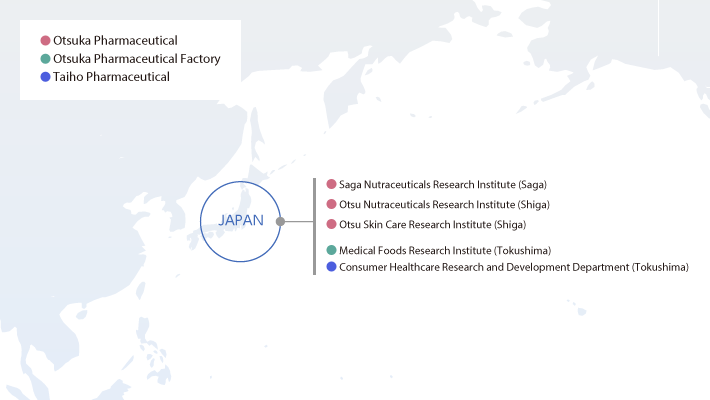 Saga Nutraceuticals Research Institute, Otsuka Pharmaceutical

Otsu Nutraceuticals Research Institute, Otsuka Pharmaceutical