Packaging is an extension of quality. Members of the Otsuka group of companies subscribe to this philosophy. No matter how exceptional the product, it cannot be delivered to consumers without quality containers and packaging. Always thinking of the people who purchase and use our products, we focus on quality in every aspect of manufacturing. This dedication to quality manufacturing can be seen in Otsuka intravenous (IV) solutions business, where the group originated.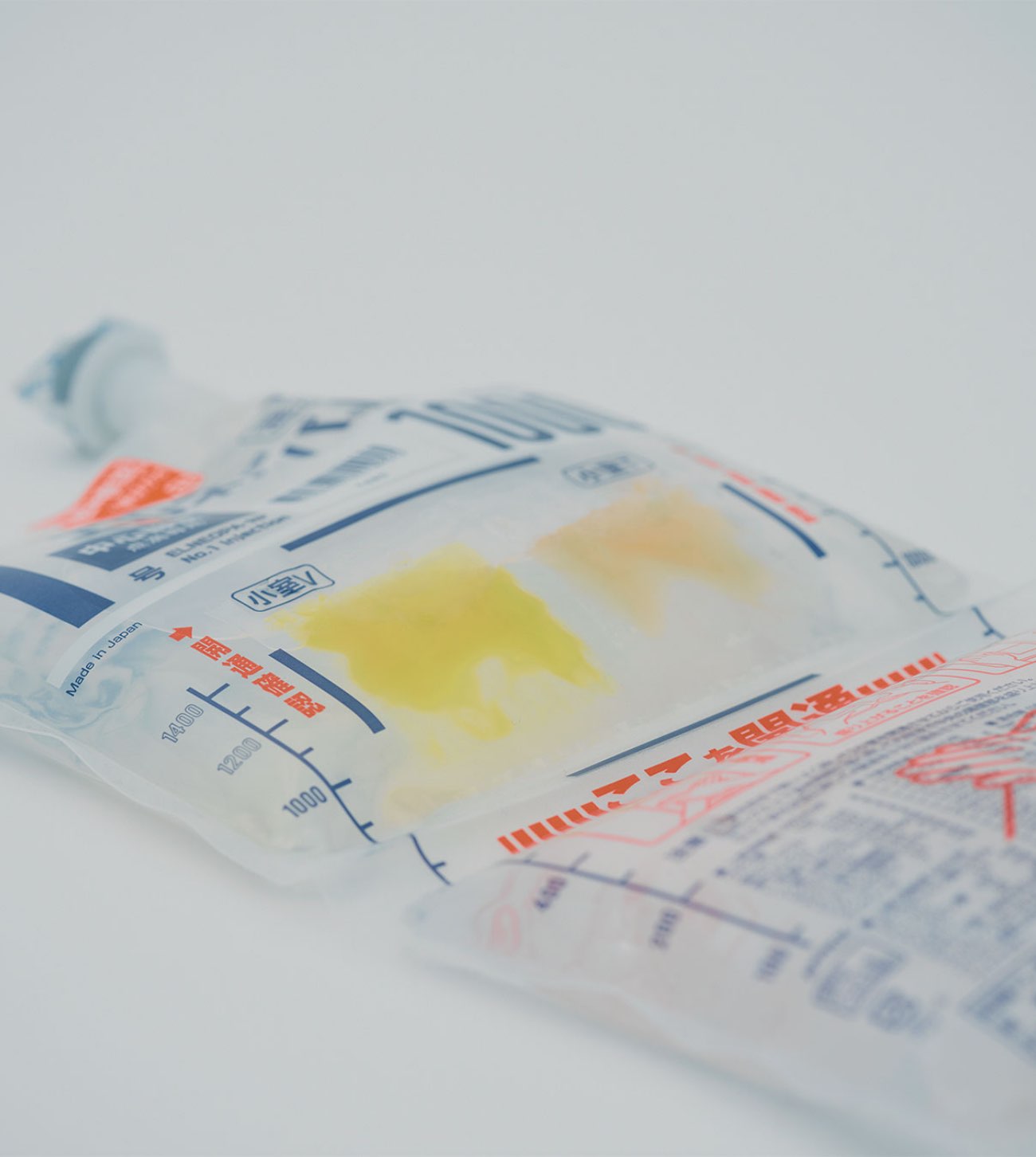 Injectable solutions – infusions – are vital life-supporting basic drugs. Used in a wide variety of treatment scenarios, these are indispensable for medical care. Otsuka Pharmaceutical Factory, the original company from which the Otsuka group has grown, began manufacture of IV solutions 75 years ago, in 1946. During the post-war recovery years, people's health and nutrition to support it were vital concerns in Japan. By supplying fluids and electrolytes, body fluids can be maintained in optimum balance. For patients unable to eat due to illness or medical treatments, supply of vital nutrition through injectable solutions not only supported healthcare, it contributed to the future of the country.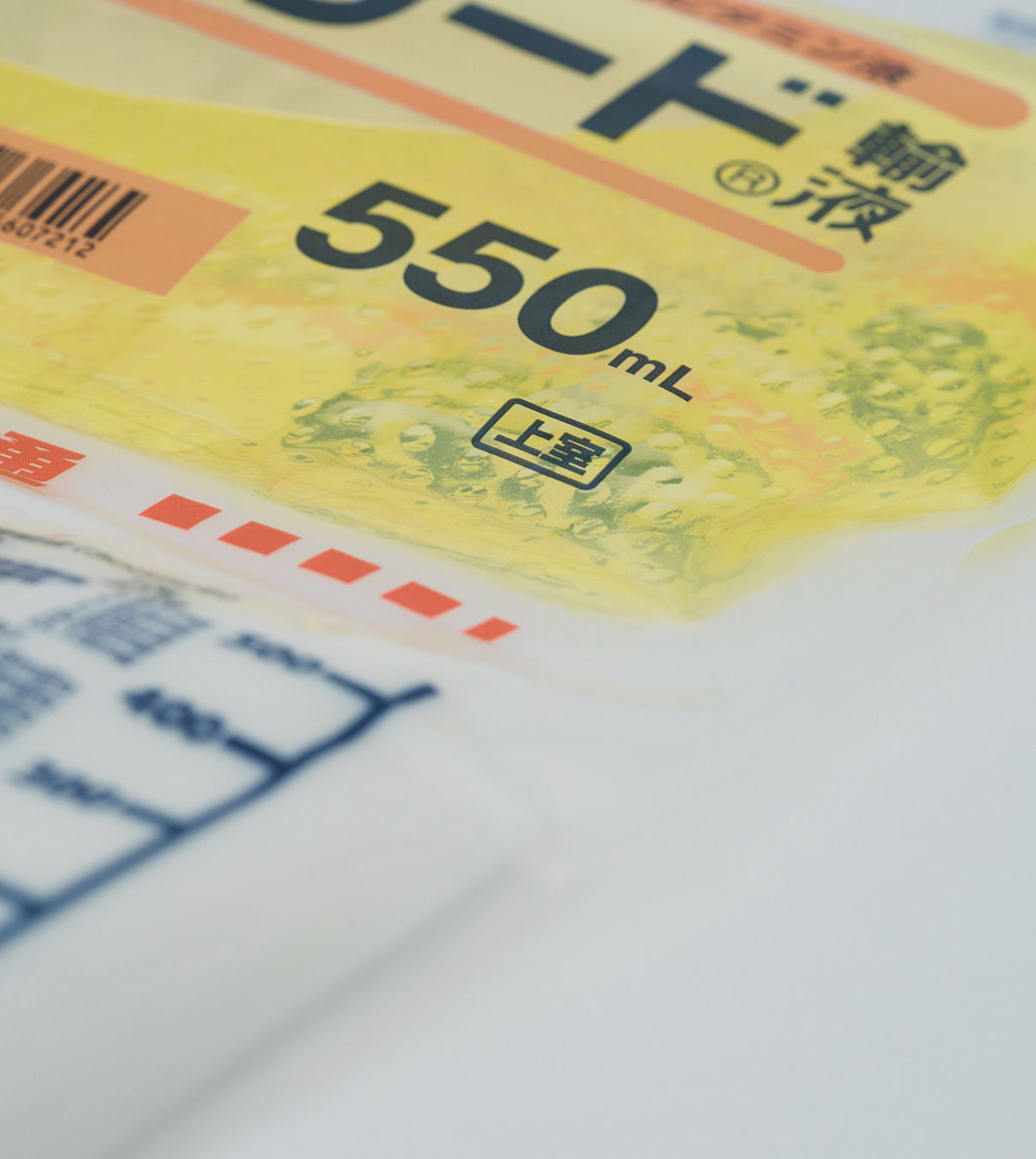 From the earliest days of manufacturing injectable solutions, Otsuka Pharmaceutical Factory has been passionate not only about products, but about packaging as well. At that time, containers for injectable solutions were made of glass, which was heavy and easy to break. To overcome these disadvantages, the company focused on plastic. Calling upon a Swiss corporation for technical assistance, Otsuka Pharmaceutical Factory launched Japan's first polyethylene bottle for injectable solutions in 1968. Subsequently, lightweight, durable plastic bottles began to be used in the medical field.
Otsuka employees, however, were not satisfied. The polyethylene bottles had low transparency and could not be sterilized at high temperatures. A strong desire to resolve these issues led to the next evolution in packaging. The material they focused on was polypropylene. With its high heat resistant, colorless and transparent polypropylene could be shaped by a specialized biaxial stretch molding process. Numerous trial runs led to the launch of full-scale manufacturing in 1972. This historical moment marked the beginning of a shift from glass to plastic containers for IV solutions in Japan.
Packaging is an extension of quality. IV solutions supplied by the Otsuka group have continued to evolve. The launch of soft bags in 1986 was followed by the development of double-bag solutions divided into upper and lower chambers in 1994. This made it possible to mix solutions in a sterile environment by breaching the partition between the chambers with a single press. In 2004, a triple-chamber bag was introduced and in 2009, the world's first four-chambered IV solution bag was launched. These packaging innovations were hailed by healthcare professionals for their convenience and their contribution to prevention of medical errors.
Packaging is an extension of quality. As an IV solution leader with a share of more than 50% of the Japanese market, this philosophy continues to contribute to the evolution of Otsuka.